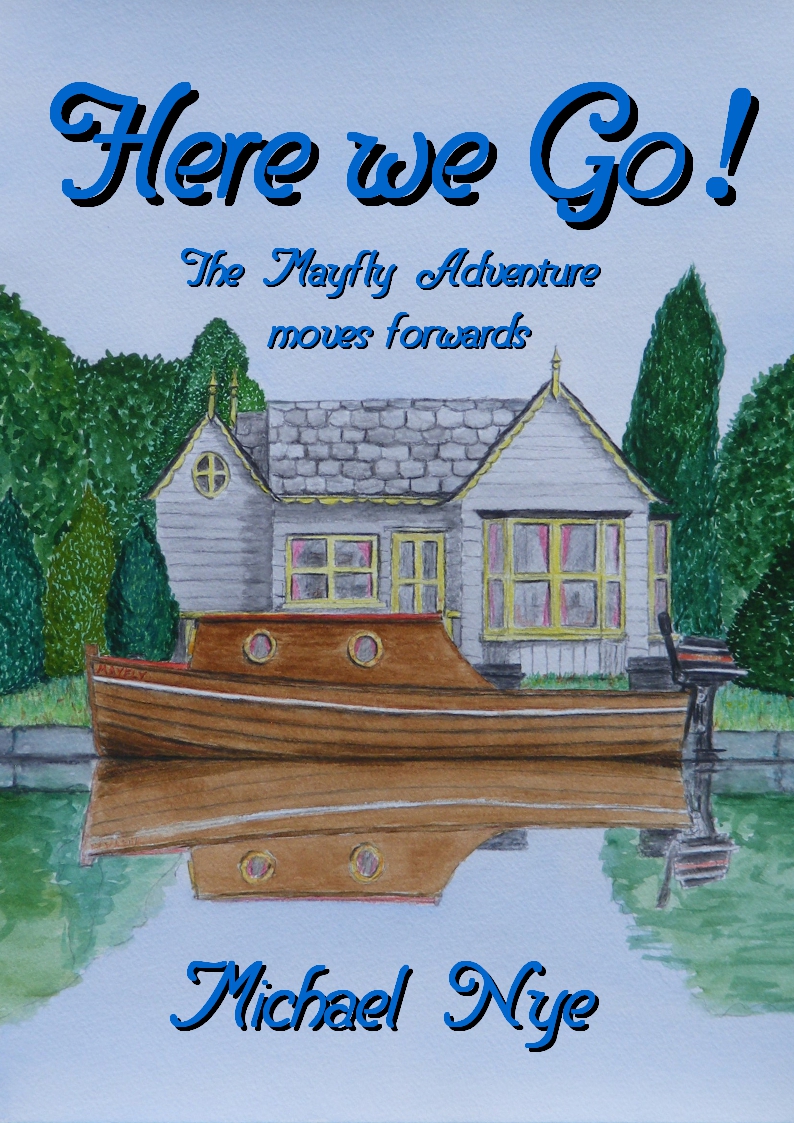 Carrying cargo and living on a boat that wasn't much bigger than a large packing case was, of course, sheer folly. That was Amanda's considered opinion two days before she set off with Jim, whom she'd met only days previously, to do just that. Now, on a dull day in the low season, the need to pass exams and earn a living were paramount and the last year seemed like something out of a novel. Her life though, along with Jim's, had changed almost beyond recognition as a result of the adventure so that what was perfectly acceptable then, now seemed rather tame. Then, after her ill-considered offhand remark at school, and a rather worrying discovery by Jim at work, any plans either of them had for the future are thrown into disarray.
When I wrote Mayfly I thought that was it, but the characters seemed to have had a different idea, and I felt that their story had to be told.
The main characters

Jim Stratton. Though never a negative person, Jim is happier since the success of his original venture to restore Mayfly, and the recent extended voyage. The past no longer haunts him as it had, and for the first time he finds himself looking forwards to the future.
Amanda Donaldson is still prone to being a bit impetuous, but she realises that she now has to consider others in her decisions. Though never a selfish person, she had been prone in the past to flights of fancy, she is far more rooted in the real world, feeling more secure than she has in a long time.
Mayfly. For a piece of wood, the diminuitive cabin cruiser is often regarded, by both Jim and Amanda, as the brains of the outfit. She has never let the pair down, and appears to be intent on continuing that way.
New Characters. Along with the familiar faces of the irascible Dave Harris, and the ever friendly Vera Potter, you will meet a number of new people, from school friends to University lecturers, each of whom equally influence, and are influenced by the two friends and their small wooden home.

Here we Go! is available on Amazon as a paperback and Kindle format. Please click here or on the "A little bookshop" link to purchase your copy.